As Rumor, the German shepherd was being crowned the top dog at the Westminster Kennel Club Dog Show in New York, Freya, a German shepherd police dog was making accomplishments of her own.
Freya, the Bavarian mountain hound who works at St. Tammany Parish Sheriff's Office, specializes in finding lost children, and has recently added another child to her list of children saved.
Sheriff's deputies were dispatched to a residence after they received a call that a 14-year-old autistic child had gone missing. The police officers searched the entire area, but couldn't find the missing child.
Then Freya was called to the search party. Freya and her handler, deputy Ron Olivier, caught the scent of the missing child's clothes at her home, and then Freya began to search.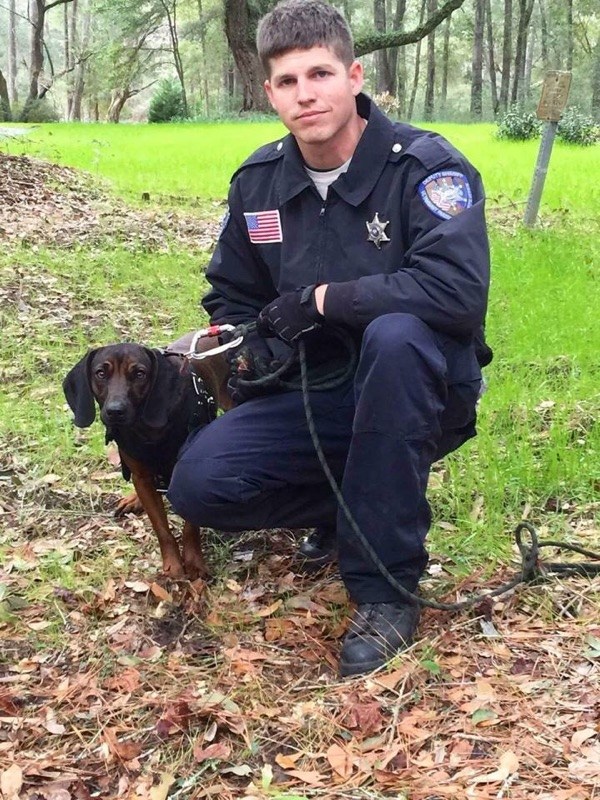 It only took Freya 20 minutes to find the missing youth, who was found curled up in a ball, hiding in a wooded area near Lacombe.
And even though the child was scared, the child was still in good health, even after being alone for 3 hours, lost and scared.
"This potential tragic story finished with a happy ending. Our canines are amazing animals who are invaluable to our deputies and citizens," said Sheriff Randy Smith.
Are you thankful Freya was able to find the child? Then SHARE this post!