The cause of death was traumatic brain injury that resulted from several falls, including a fall down a set of basement stairs, according to a 65-page statement issued by Centre County District Attorney Stacy Parks Miller after a county grand jury investigation.
A forensic pathologist calculated Piazza had a blood alcohol content between .26 and .36 percent at one point during the night — an amount that would render him "stuporous" and be "life-threatening," the statement said.
The fraternity, the grand jury said, "cultivated such a permissive atmosphere regarding excessive alcohol consumption that Timothy Piazza's death was not simply an unfortunate accident, but was the direct result of encouraged reckless conduct that demonstrated a reckless disregard for human life, or a reckless indifference to the possible consequences of such conduct."
Penn State President Eric Barron called the series of events that led to the death "sickening and difficult to understand."
The Beta Theta Pi fraternity and 18 fraternity brothers at Penn State University are facing hundreds of charges related to the hazing death of sophomore Timothy Piazza.

Jim Piazza, father of Tim Piazza speaks about charges. pic.twitter.com/njPHW8kVMf

— Frank Esposito (@FqEsposito) May 5, 2017


Piazza, 19, died of his injuries after falling down the stairs in February at a pledge acceptance ceremony, CBS News reported at the time. Police attributed the fall to excessive drinking in which he partook as a result of hazing rituals for students pledging the fraternity. They noted that no one called for help until the morning after the fall.
Investigators have subsequently been able to piece together what they say happened the night of Piazza's death, drawing largely on surveillance footage, witness testimony and phone records, ABC News reports.
On Friday, Centre County District Attorney issued a comprehensive report announcing charges against the fraternity and its brothers and releasing new details about what allegedly happened.
Combined, the organization and 18 members are facing more than 850 charges, Buzzfeed News reports. The allegations range from involuntary manslaughter and aggravated assault to charges stemming from underage drinking and trying to cover up evidence.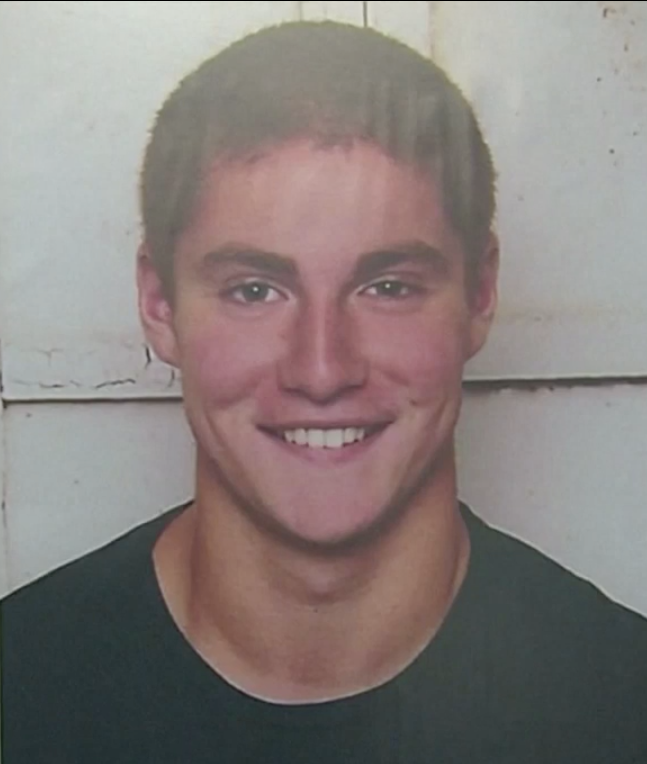 Piazza fell down the stairs accidentally, his blood alcohol content somewhere between .28 and .36, according to investigators. Fraternity members had allegedly instructed pledges to drink excessive amounts as part of various rituals and games.

Former Beta Theta Pi brothers leave the Bellefonte court house following their arraignment. Eight were released on $100,000 bail. pic.twitter.com/g6VgZo9L6o

— The Daily Collegian (@DailyCollegian) May 5, 2017


Surveillance footage, though it did not capture the fall, shows four fraternity brothers carrying a bruised, seemingly unconscious Piazza upstairs at 10:47 p.m. Two different brothers are later seen pouring liquid on Piazza's face, but he fails to respond. Others are seen turning Piazza over and lifting his limbs, all while he remains limp.
Footage throughout the night shows Piazza rolling around, moving and vomiting. Fraternity brothers can be seen employing various methods trying to keep him from rolling over or attempting to wake him up. At one point, one brother slaps in the face three times and at another point someone strikes him in the abdomen.
ockquote class="twitter-video" data-lang="en">
"The alleged details in the grand jury presentment…are sickening and difficult to comprehend." pic.twitter.com/IfaShGNdfO
— The Daily Collegian (@DailyCollegian) May 5, 2017

H/T HuffingtonPost